<<prev| index | next>>
"Emerald" Buddha in Wat Phra Kaeo, Chiang Rai, Thailand
The Emerald Buddha now in Bangkok was uncovered here in 1434.
It was taken from Chiang Rai (Rai City) to Chiang Mai (New City) by King Menrai.
Kings like to have the good stuff nearby!
This is a 1991 replica; both are made of jasper, not emerald nor jade.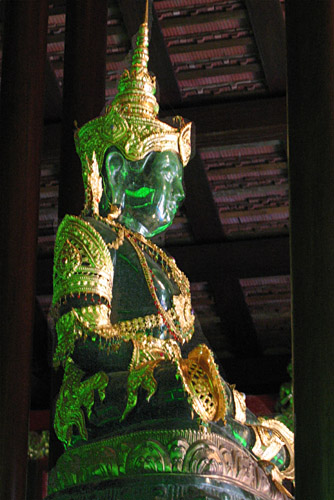 <<prev | index | next>>
These pages will work better if you hit the F11 key for "Full Screen."
Click on the picture to see the next one, or click Index to return to the index.
F11 again when you're done.