<<prev| index | next>>
Pyramid of Khafre (Khafra, Chephren)
Most of the police cars in Egypt are black picups, with white "Chevrolet" on the back. This one is parked under a sun shield. All the caleches in Giza (and some of the tourists) are orange.
4388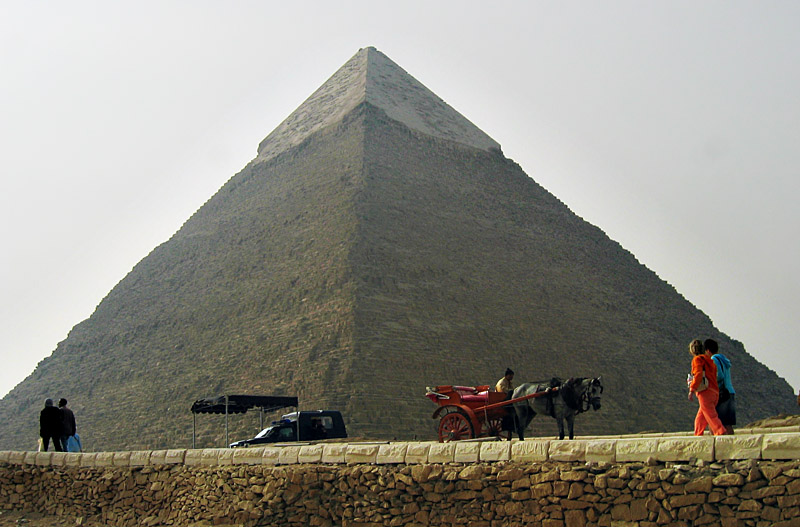 <<prev | index | next>>
These pages will work better if you hit the F11 key for "Full Screen."
Click on the picture to see the next one, or click Index to return to the index.
F11 again when you're done.