<<prev| index | next>>
Ananda
We were in Bagan a few days after the annual Ananda Festival, held in the beginning of January. These bamboo sheds held the booths for the fair. While we were there, they were being taken down; some were rebuilt at the edge of the paved road, while others were split for firewood.
Bagan, Myanmar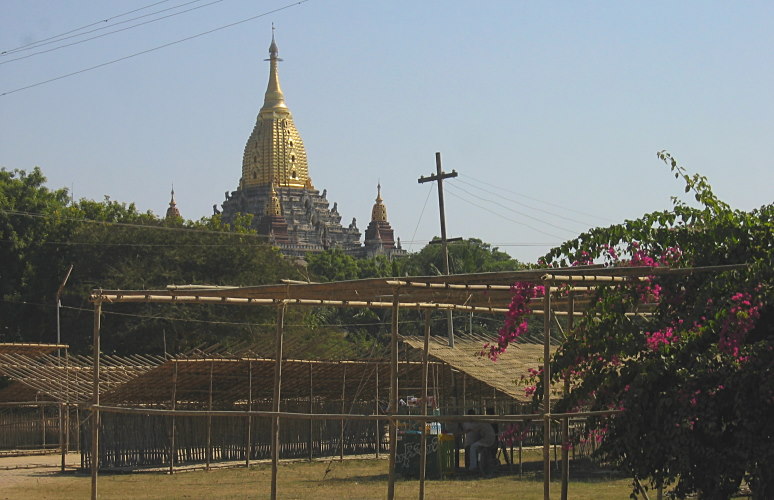 <<prev | index | next>>
These pages will work better if you hit the F11 key for "Full Screen."
Click on the picture to see the next one, or click Index to return to the index.
F11 again when you're done.