<<prev| index | next>>
GawDawPalin
I think the little fellows in soft chairs are Nats, animist guardian spirits. The three small Buddhas have auras that light up - maybe they are lit at night.
Bagan, Myanmar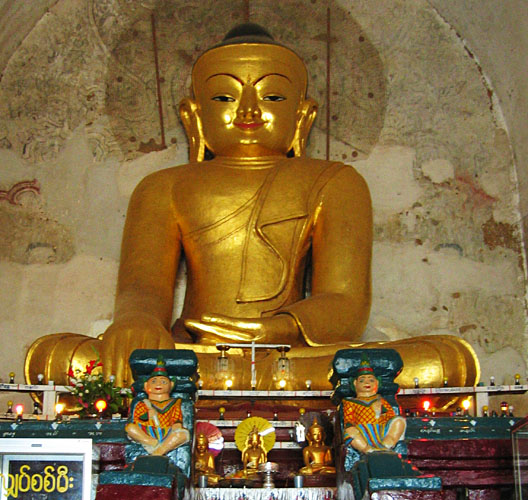 <<prev | index | next>>
These pages will work better if you hit the F11 key for "Full Screen."
Click on the picture to see the next one, or click Index to return to the index.
F11 again when you're done.