<<prev| index | next>>
Ski Hats
Inle Lake is about 550 meters (1800 ft) high, and was cool except in the afternoons. What we think is cool, the Myanmar people think is freezing, so some wear down jackets and many wear heavy caps.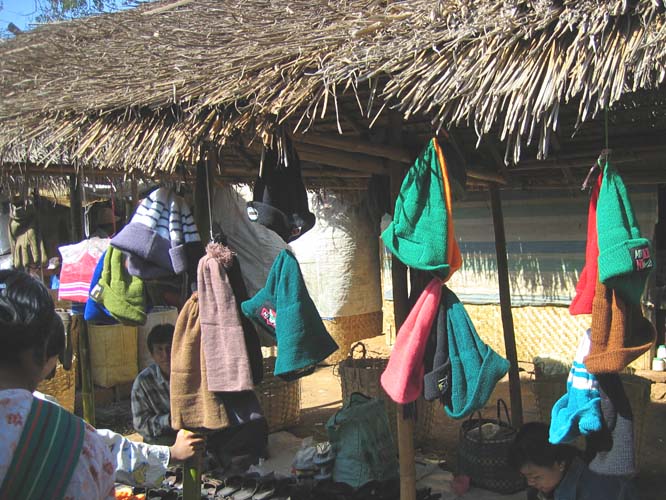 <<prev | index | next>>
These pages will work better if you hit the F11 key for "Full Screen."
Click on the picture to see the next one, or click Index to return to the index.
F11 again when you're done.