<<prev| index | next>>
Erice Wedding
The ceremony was interminable. Tourists strolled about. The male guests, in dark suits with too-long trousers, greeted each other with a kiss on both cheeks and a handshake. The violin played. The tenor sang. The guests went out for a break. The priest took his break during the music. The limo driver waited in a Chrysler convertible. We inspected the church.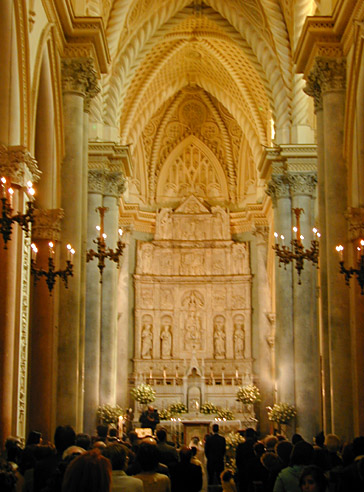 <<prev | index | next>>
These pages will work better if you hit the F11 key for "Full Screen."
Click on the picture to see the next one, or click the picture title to return to the index.
F11 again when you're done.