<<prev| index | next>>
Dioscuri
Is the white plaster original?
According to Diny Schippers, "It seems to be original. Was to give protection against the salty seawind."
Note the rosette in the corner under the cornice.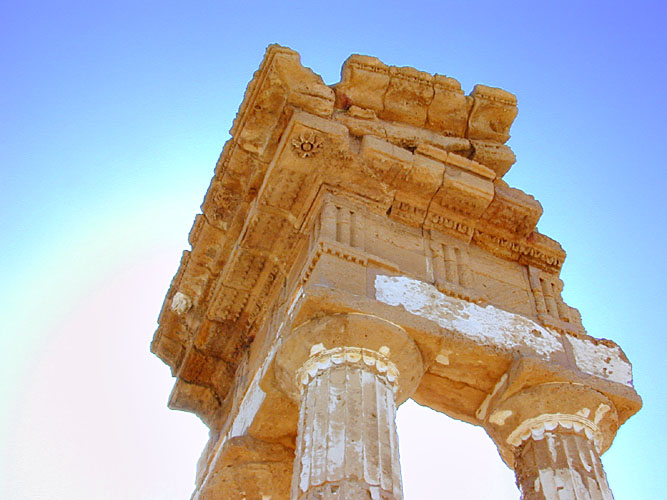 <<prev | index | next>>
These pages will work better if you hit the F11 key for "Full Screen."
Click on the picture to see the next one, or click the picture title to return to the index.
F11 again when you're done.