<<prev| index | next>>
Tempio di Hera Lacinia (Temple of Juno)
At the top end of the ridge. I thought it was the best temple in Agrigento, and probably the best in Sicily. It's site overlooking the sea and down the ridge to the other temples is certainly the best.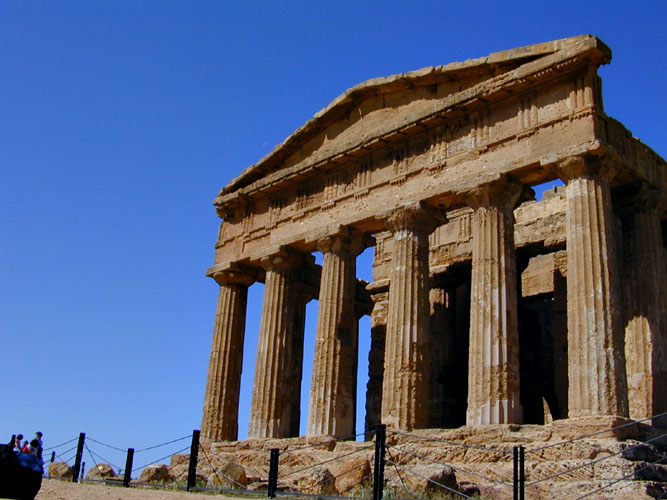 <<prev | index | next>>
These pages will work better if you hit the F11 key for "Full Screen."
Click on the picture to see the next one, or click the picture title to return to the index.
F11 again when you're done.