<<prev| index | next>>
Entrance to the Duomo (Cathedral)


We left the Valley of the Temples on Sunday at noon, beating the strongest sun. Drove to the nearby beach of San Leone, where everybody from 18 to 30 was making the passagatta - young marrieds with kids in strollers on the street, singles with their motorcycles on the piazza. At 1, they all left for lunch at grandmom's.
We looked for lunch in the city but since it was the chiasura nothing was open - no place to eat, no museum, not even the cathedral. Even the gas station had no attendant. We went back to our hotel to cool in the pool.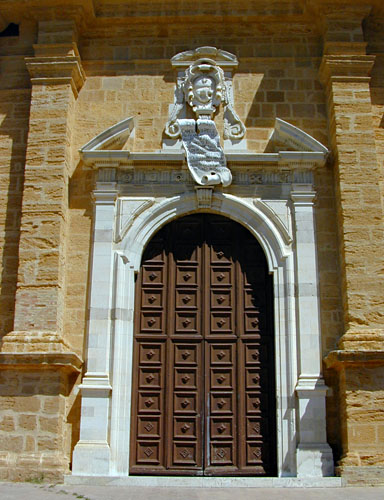 <<prev | index | next>>
These pages will work better if you hit the F11 key for "Full Screen."
Click on the picture to see the next one, or click the picture title to return to the index.
F11 again when you're done.