<<prev| index | next>>
20th Anniversary Staff Party
Guests were invited to the buffet, catered by hawkers, but only the staff took part in this drawing for prizes.
Hawkers, with carts normally on the street, specialize in one dish. It's often better than a restaurant version.
Karon Beach, Phuket, Thailand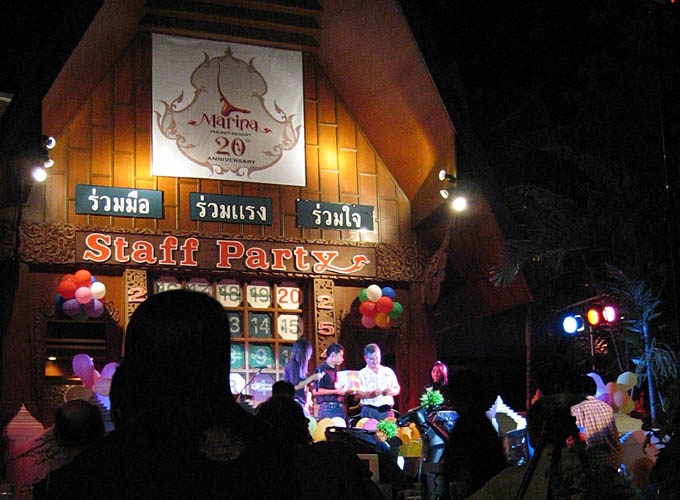 <<prev | index | next>>
These pages will work better if you hit the F11 key for "Full Screen."
Click on the picture to see the next one, or click Index to return to the index.
F11 again when you're done.