<<prev| index | next>>
Doi Tung
The Princess Mother (of Bhumibol Adulyadej, the present King) built a large Swiss/Thai chalet in the northern mountains, with huge gardens and an orchid laboratory with this display. She was also to thank for getting the hills replanted with trees.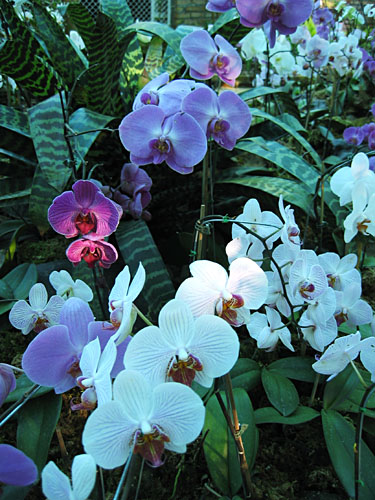 <<prev | index | next>>
These pages will work better if you hit the F11 key for "Full Screen."
Click on the picture to see the next one, or click Index to return to the index.
F11 again when you're done.