<<prev| index | next>>
One more Akha
They sell huge decorative beans and tree mushrooms, several kinds of root vegetables, ginger, raw peanuts, local (from the plains) oranges, various unfamiliar greens, something that looks like green black pepper bunches, and passion fruit. Since I had never had a whole one, I bought 4 passion fruit for 10 baht (25 cents),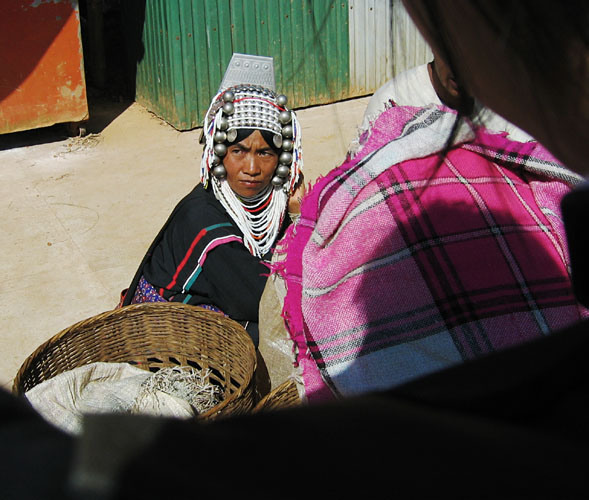 <<prev | index | next>>
These pages will work better if you hit the F11 key for "Full Screen."
Click on the picture to see the next one, or click Index to return to the index.
F11 again when you're done.