<<prev| index | next>>
Two other tourists, with mahout, in the river.
Our elephant stopped in the river. The mahout said it was "for toilet." We were barely downstream from a dock where one man was eviscerating a small pig and another was cleaning entrails in the river.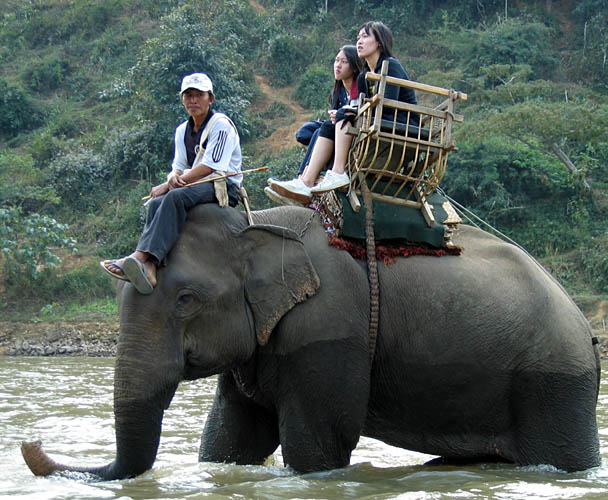 <<prev | index | next>>
These pages will work better if you hit the F11 key for "Full Screen."
Click on the picture to see the next one, or click Index to return to the index.
F11 again when you're done.