<<prev| index | next>>
Bangkok - The Peninsula Hotel
We stayed at this tall and skinny hotel. Beautiful room facing the river with huge bed, balcony, fax, TV for the bathtub, dressing room, tiny door to leave shoes to be shined. Huge breakfast buffet. Three private ferries to take us across the river to the Express Boat or to the Skytrain. Reasonably priced,too, in still-depressed Bangkok. Loved it!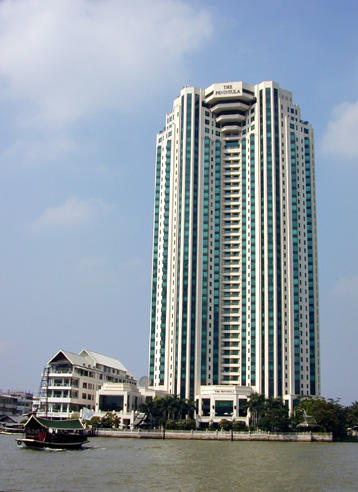 <<prev | index | next>>
These pages will work better if you hit the F11 key for "Full Screen."
Click on the picture to see the next one, or click the picture title to return to the index.
F11 again when you're done.