<<prev| index | next>>
Tapu Island (Koh Tapu)
Known as James Bond Island, because it's in The Man With the Golden Gun. Dozens of big long-tail boats converge daily on Koh Ping Gan so that a thousand tourists can take pictures of themselves with this background. One newly-wed couple brought their own videographer.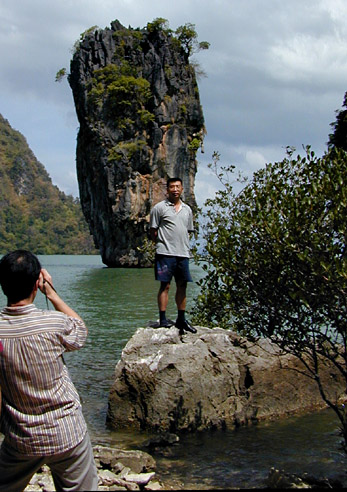 <<prev | index | next>>
These pages will work better if you hit the F11 key for "Full Screen."
Click on the picture to see the next one, or click the picture title to return to the index.
F11 again when you're done.