<<prev| index | next>>
Hotel Rachamankha
A very elegant and calm refuge in the center of a busy city, with high-ceilinged lanna style rooms.
Here are the breakfast condiments, in a mixture of elegance and brand names.
Chiang Mai, Thailand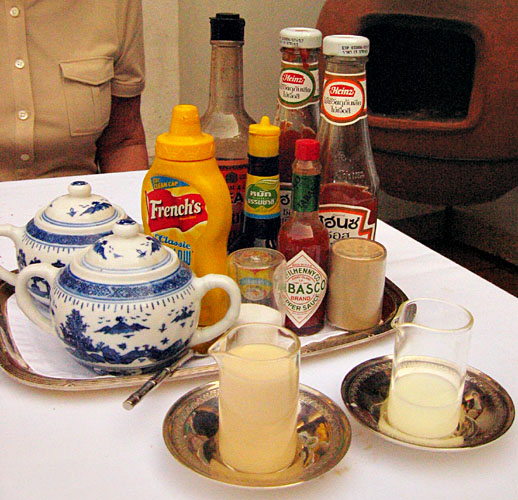 <<prev | index | next>>
These pages will work better if you hit the F11 key for "Full Screen."
Click on the picture to see the next one, or click Index to return to the index.
F11 again when you're done.